Register To Win A Year Supply Of Natural Balance Pet Food!
Dewalt Type 27 High Performance Masonry Grinding Wheel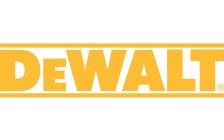 Powered by a high concentration of 100% virgin silicon carbide grain, DEWALT Type 27 Masonry Grinding Wheels deliver aggressive grinding action and smooth-running wheels. 3 full sheets of fiberglass help to increase durability and safety. A proprietary design ensures long wheel life.
Diameter: 4"
Thickness: 1/4"
Arbor: 5/8"
C24R grit is designed for grinding concrete, masonry, cast iron, ductile iron, and other masonry materials.