Register To Win A Year Supply Of Natural Balance Pet Food!
DeWalt Straight Back Bi-Metal Reciprocating Saw Blades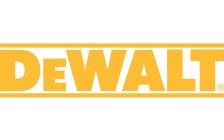 A general purpose blade for fast cutting in wood. reciprocating saw blades are used for cutting a wide variety of materials ranging from wood and metal to plastic and drywall. In general, lower tooth counts cut faster, but provide a rougher finish. Blades will fit all brands of reciprocating saws. Pack of 5. With a 6-degree hook angle for fast, aggressive cuts, DEWALT Wood Cutting Reciprocating Saw Blades feature a reinforced tooth for additional strength when cutting through nails and other foreign objects. Raker tooth design helps to increase contact area for fast cuts. A specially formulated anti-stick coating minimizes friction and gum-up.
UP TO 50% LONGER LIFE* Patented tooth forms optimize chip removal for efficient cutting and long life. *Average performance of DEWALT reciprocating saw blade range vs. prior generation DEWALT blades
DURABLE BLADE DESIGN: Bi-metal construction delivers blade flexibility and a long-lasting cutting edge
MADE IN THE USA WITH GLOBAL MATERIALS