Register To Win A Year Supply Of Natural Balance Pet Food!
Dewalt SDS Plus Hammer Drill Bit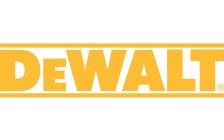 SDS Plus 2 Cutter Drill Bits have a strong tapered core to help resist flute breaks, especially when drilling deep holes. For optimal drilling speeds, the two-stage flute design features a variable helix pattern that quickly moves debris away from the contact zone. Plus, the two sharp, carbide-cutting edges deliver clean, round holes for secure anchor installation. These bits are made in Germany and are GUARANTEED TOUGH® – so tough that we are offering a NO BREAK GUARANTEE*. If you have our bits, we have your back.
Strong core: Tapered core for bit strength and maximum durability, especially when drilling deep holes
Aggressive material removal: Two stage flute design with variable helix pattern allows for efficient debris removal
Clean, round holes: Two sharp cutting edges for true holes
Wear mark indicator: For accurate diameter of holes