Register To Win A Year Supply Of Natural Balance Pet Food!
DeWalt Long Power Ship Auger Bits 17"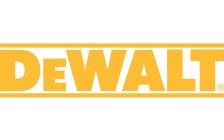 Crafted from hardened alloy steel for long life, DEWALT Long Power Ship Auger Bits feature a dual-cutting edge for maximum durability in nails. A self-feed spur delivers expedited material penetration, and hollow center flute provides aggressive chip extraction. Heat treated and tempered for long life.
FEATURES

Self feed spur for fast material penetration
Dual cutting edge for maximum durability in nails
Hardened alloy steel provides superior bit life
7/16" Ball groove shank allows for quick bit changes