Register To Win A Year Supply Of Natural Balance Pet Food!
Dewalt Knotted Wire Cup Brush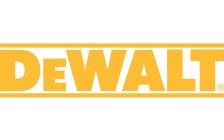 Made of heavy-duty carbon steel, DEWALT HP Cup Brushes are constructed with an internal holding plate to ensure consistency and safety. Excellent for rust and paint removal. Wire is 100% inspected to meet demanding quality specifications.
Adds extra shine to your product
25 Knotted cup brush, carbon steel, Knotted wire is for heavy material removal, crimped wire provides flexibility for light removal of rust & paint & general cleaning
Manufactured in China