Want to setup a bee-hive at your home? Get started here.
Decker's Majestic Series Brush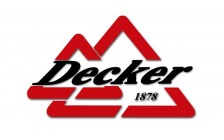 The Majestic Series Brush is our newest colorful kit that is made with bright colors and intricate patterns. These brushes are cut to a 2 inch trim and the block is made with Grip-Fit technology. Use for dust, light dirt, loose hair, or to sheen the body and groom sensitive areas.