Register To Win A Year Supply Of Natural Balance Pet Food!
Crosman Powerlet CO2 Cartridges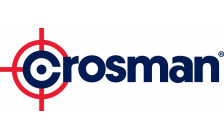 How fast can you shoot? CO2 power allows you to shoot in rapid succession without the need to manually pump between shots. Pioneered by Crosman in the 1930s, the Powerlet CO2 cartridge opens up a world of fun.
12-gram CO2 cartridges
Snug fit and solid seal for reliable performance