Want to setup a bee-hive at your home? Get started here.
Country Companion Mealworms Treats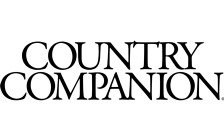 No matter what birds you are raising, blue-ribbon show birds or your backyard flock, they will love this natural snack. 100% dried mealworms will get your hens going and is a perfect supplement for flocks that have a hard time finding insects in their coup environment. A wholesome addition to your flock.
All-natural dried mealworms high in protein
Store in a cool dry place
More protein than live mealworms
Perfect for training or taming chickens
Not for human consumption