Want to setup a bee-hive at your home? Get started here.
Coleman Powersports Mini Bike BT200X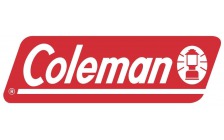 The Coleman Powersports BT200X Mini Bike features the BT or Big Tube design with a little weight added for increased stability while riding. The front forks and suspension increase ride comfort and handling. Wider frame for extra durability Dual front-end suspension for a smoother ride. Headlight for safety at night. Easy pull-start operation Powerful 196cc engine provides plenty of power Low pressure tires provide a soft, stable ride Rugged and proven clutch, jack shaft, and chain drive. Rear-drum, handle-operated brake
Specs Overall: 60"L x 26"W x 38"H Wheelbase: 42" Vehicle Weight: 138 lbs. Weight Capacity: 220 lbs. Ground Clearance: 5.5" Fuel Type: Unleaded 87+ Fuel Tank Capacity: 0.95 Gallons Oil Type: SAE10W-30 or SAE10W-40 Oil Capacity: 0.63 Quarts Engine Displacement: 196cc.
Wider Frame for Extra Durability
Front Shocks for a Smoother Ride
Headlight for Safety at Night
Parts & Service Readily Available
Designed in USA
‍60" (152 cm)

26" (66 cm)

‍38" (97 cm)

42" (107 cm)

138 lbs (63 kg)

220 lbs (100 kg)

‍5.5" (14 cm)

Unleaded 87+

.95 Gallons (3.6 liters)

SAE10W-30 or SAE10W-40

.63 Quarts (.6 liters)

196cc