Register to Win A "Head Over Boots" Date Night Concert Package
FlockPro Chick Boost Probiotics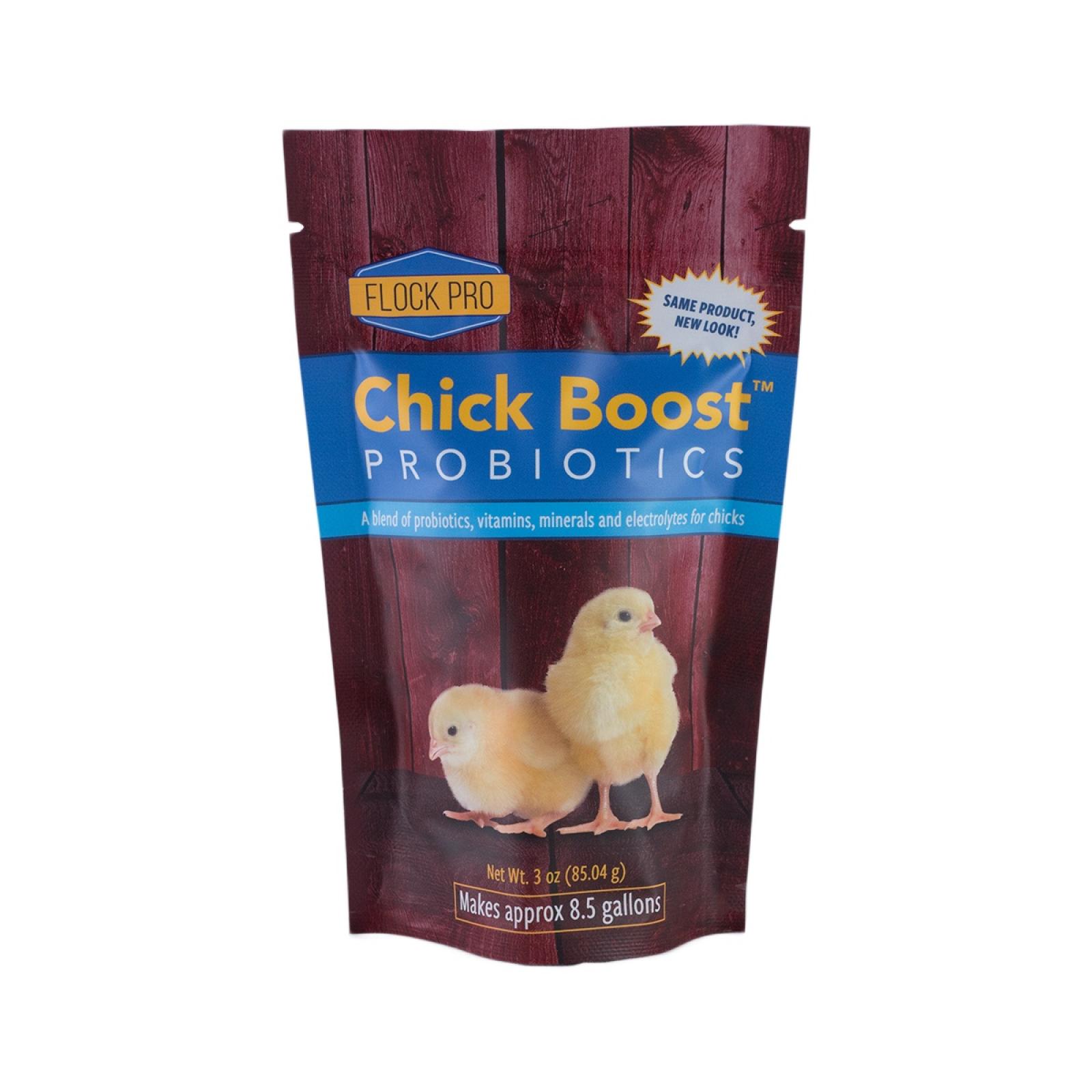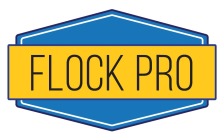 During your hatchlings' most vulnerable time, the FlockPro Chick Boost Supplement provides nutritional support to help them get a healthy start to life. This supplement introduces beneficial bacteria to the digestive systems, boosts chicks' immune systems, and gives them the support they need for healthy growth. It contains no antibiotics but instead delivers microencapsulated probiotics, vitamins, minerals, and electrolytes. It's easy to feed since you can just mix it into their water.

Chick Boost™ introduces beneficial bacteria to the crop which assist the chick in developing a positive bacteria culture in its digestive tract. Commercially hatched chicks are raised in a clean environment and are not exposed to natural flora found in the hen's digestive tract. Because of HCl gastric secretion which starts at day 18 of incubation, a newborn chick is at high risk for disease. More than any other animal chicks should be provided beneficial bacteria right after birth.
Beneficial Bacteria in the digestive tract help to crowd out the bad bacteria. This is known as selective exclusion and will help the animal fight off bad bacteria. (E. Coli, etc). A healthy gut leads to a healthy immune system to help combat disease and stress.
Chick Boost™ contains Probiotics, Vitamins and Electrolytes to aid in the health of hatchlings.
Chick Boost™ should be mixed with fresh clean water, provided everyday for the first 8 weeks, at which time they can be switched to Egg Boost.
Nutritional support for new hatchlings.
Supports the digestive system and immune system.
Contains microencapsulated probiotics, vitamins, minerals and electrolytes.
Free of antibiotics.
Just mix into water for easy feeding
| | |
| --- | --- |
| Salt | Min 14.3% |
| Salt | Max 17.1% |
| Sodium | Min 9.3% |
| Sodium | Max 11.1% |
| Potassium (K) | Min 3.6% |
| Potassium (K) | Max 4.3% |
| Vitamin A | Min 200,000 IU/10 gm |
| Vitamin D-3 | Min 96,400 IU/10 gm |
| Vitamin E | Min 82 IU/10 gm |
| Vitamin C | Min 306 mg/10 gm |
| Ingredients: | Maltodextrin, Sodium bicarbonate, Salt, Potassium chloride, Dried Enterococcus faecium fermentation product, Dried Lactobacillus acidophilus fermentation product, Ascorbic acid, Vitamin A supplement, Niacin supplement, Vitamin D3 supplement, Riboflavin supplement, Vitamin E supplement, Thiamine hydrochloride, Vitamin B12 supplement. |