Register To Win A Year Supply Of Natural Balance Pet Food!
Cactus Ropes Thrilla 32' Head Rope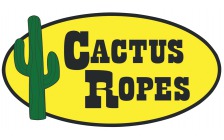 Sometimes being average puts you at the top of the heap. This "average" sized rope is balanced and quick for headers and has all the feel for heelers to put the "big one" down.
4-Strand
Medium Diameter
Smooth Feel
Powered by CoreTX