Register To Win A Year Supply Of Natural Balance Pet Food!
Cactus Ropes Mojo 36' Heel Rope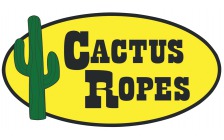 The Mojo is a Cactus that lasts. The pure uncolored nylon is strong and keeps this rope consistent run after run. If you like an extremely smooth feel with lots of body and tip weight, this rope is a perfect fit.
4-Strand
100% Nylon
Large Diameter
Lots of Tip Weight
Smooth Feel