Browning Concealed Carry Oakley Handbag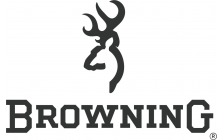 A saddlebag-inspired style edged with braided stitch detail, the Oakley Handbag not only holds your essentials and wallet, but also has room for your concealed carry weapon. Pockets with left, right, and internal access and lockable zippers that allow you to carry and access your handgun safely and efficiently.
Dimensions: 10.5" x 10.5" x 2.75". CCW pocket dimensions: 8" x 8". Convertible strap length: 41"-50". Strap drop length: 20"-24.5". Browning handbags are designed with a quality PU leather with styling details which satisfy the chic in every woman. We also use the highest quality PU in the market…because we want to offer a high quality, but affordable option for the Browning consumer. The inside is lined with a polyester lining.