Want to setup a bee-hive at your home? Get started here.
Blackhawk SERPA Sportster Holster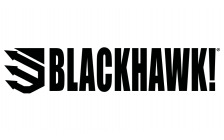 The BLACKHAWK! SERPA Sportster holster was Developed for civilian concealed carry and range use, but still has the great patented SERPA design. The SERPA Sportster features traditional polymer material construction found in other injection molded holsters with a gun metal gray holster body with black SERPA mechanism. The Sportster comes with paddle mount only and is intended for civilian use. For high threat level environment, use the Original SERPA!
Fits GLOCK 17, 22, and 31

Fits GLOCK 17, 22, and 31
Right Hand

Gunmetal gray holster body with black SERPA Auto Lock release

Passive retention detent adjustment screw
Reinforces full master grip and superior draw technique
Immediate retention and audible click upon re-holster for security
Speed-cut design allows rapid draw, target acquisition, and re-holster while keeping eyes on target
Includes paddle platform only
Sportster Paddle Holster