Want to setup a bee-hive at your home? Get started here.
Blackhawk SERPA CQC Concealment Holster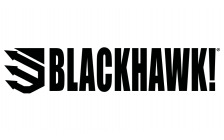 The BLACKHAWK! SERPA CQC Concealment holster is one of the most popular holsters on the market today. The SERPA features a patented Auto-Lock system which provides you with unparalleled weapon security. Additionally your index finger is automatically positioned to facilitate a correct drawing motion and "finger ready" fire control. The SERPA CQC is made from high quality injection molded polymer and makes for the perfect level 2 retention holster.
Gun Model: Glock 20, Glock 21, Glock 37, Smith & Wesson M&P 9, Smith & Wesson M&P 40, Smith & Wesson M&P 45

Outside the Waistband Holster



Gun Model: Glock 20, Glock 21, Glock 37, Smith & Wesson M&P 9, Smith & Wesson M&P 40, Smith & Wesson M&P 45

Hand: Right

Passive retention detent adjustment screw and Serpa Auto Lock release
Reinforces full master grip and superior draw technique
Immediate retention and audible click upon re-holster for security
Speed-cut design allows rapid draw, target acquisition, and re-holster while keeping eyes on target
Includes belt loop and paddle platform

Color: Black



Gun Make: Glock, Smith & Wesson
Barrel Length : 4 in
Fabric/Material: Injection Molded
Holster Type: Concealment Holster
Attachment/Mount Type: Belt Loop/Slot
Finish: Matte
Fastener/Closure Type: SERPA
Concealable: Yes
Holster Material: Injection Molded