Want to setup a bee-hive at your home? Get started here.
Blackhawk Inside the Pant Holster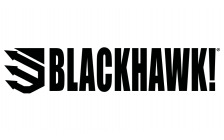 BLACKHAWK! Inside-The-Pants Holster

This lightweight holster design lets you carry a variety of pistols and revolvers inside the pants for the utmost in comfort and concealment. It features a rugged clip and a special moisture barrier layer that keeps sweat out while cushioning you against any sharp edges. The BLACKHAWK! Inside-The-Pants Holster features an open top for fast access and is constructed of a four layer laminate with a rugged belt clip. The interior's smooth nylon lining allows for a quick and easy draw while the suede like outer shell anchors holster securely inside your pants. These holsters are right hand draw only but the belt clip allows for use with any standard width pants belt.

Blackhawk inside-the-pants holster
Fits 2" to 3" small-frame double-action revolvers
Right hand
Open top
4-layer laminate
Suede-like outer shell
Moisture-barrier layer
Standard belt clip
Black
Fits:
Astra double action revolvers
Colt Agent, Cobra, Commando, Detective Special, Lawman, DSII and SF-VI
EAA Windicator
H&R 504, 525, 532, 632, 622, 632, 642, 732, 733, 826, 829, 832, 833, 900, 901, 922, 925, 929, 930 and 970
New England Firearms .22 LR and .32 H&R mag
Rossi double action revolvers, 31, 51, 515, 515M, 518, 677, 68, 69, 70, 720, 84, 851, 877, 88, 89, 94, 951, 971, 971VRC, Cyclops, R351, R352, R461 and R462
Ruger Security Six, Service Six, Speed Six and SP101
S&W J-Frame with concealed hammers, 242, 640, 940, K-Frames, 10, 12, 13, 15, 19, 64, 648, 65, 66 and 547
Springfield Armory XD Subcompact and Compact
Taurus 65, 66, 73, 74, 80, 82, 83, 415, 431, 441, 445, 605, 741, 817 and 941