Register To Win A Year Supply Of Natural Balance Pet Food!
Black Diamond Curved Jaw Locking Pliers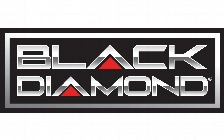 Black Diamond® high-performance hand tools are tough, reliable, and engineered for quality and durability. Perfect for your shop, barn, garage, home, warehouse, or construction site, Black Diamond hand tools pass the tests of time, pressure, and repeated use. Whether you are a professional tradesman, an accomplished handyman, or a serious weekend warrior, you can trust that Black Diamond hand tools will help you make quick work of it.
1 Piece 5" Curved jaw locking pliers (vise-grips) for gripping, clamping, pinching, and wrenching screws, nuts, bolts and pipes
Adjustable jaws lock tightly into place without needing continuous holding pressure on handles. Handles are knurled for non-slip holding
Hardened serrated teeth for tight gripping and built-in mini cutters for general-purpose wire cutting
Rear adjustment screw to tighten grip on workpieces
Chromium-vanadium alloy with a nickel plating for torque-strength and rust-resistance