Register To Win A Year Supply Of Natural Balance Pet Food!
Black Diamond Bi-Metal Hack Saw Blades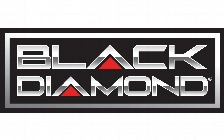 Black Diamond® high-performance hand tools are tough, reliable, and engineered for quality and durability. Perfect for your shop, barn, garage, home, warehouse, or construction site, Black Diamond hand tools pass the tests of time, pressure, and repeated use. Whether you are a professional tradesman, an accomplished handyman, or a serious weekend warrior, you can trust that Black Diamond hand tools will help you make quick work of it.
12" x 1/2"
Bi-metal hacksaw blades have teeth that stay sharp with a backing that is flexible and resistant to shattering.
Easily replace worn or damaged hacksaw blades to get right back to work cutting wood, metal and plastic.