Register to Win A "Head Over Boots" Date Night Concert Package
Bending Branches Angler Scout Kayak Paddle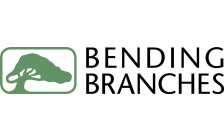 The paddle designed to take on abuse while improving the fishing experience with a 40-inch tape measure and hook retrieval system.


Built to take tough knocks, the Scout provides beat-it-up durability at a wallet-friendly price with epX engineered polymer blades and ovalized, aluminum shaft
Built in hook retrieval system
Tape measure on the shaft is a sizing guide, allowing you to verify your catches on the spot*
Snug-fitting 3-hole snap-button ferrule is adjustable for feathering angles 0° & 60° (L or R)
Shaft Material: Aluminum
Blade Material: epX Engineered Polymer, Fiberglass Reinforced
Blade Size: 6.9 x 17.5 in. (18 x 44 cm.)
Blade Surface Area: 95 sq. in. (613 sq. cm.)
Weight: 36 oz. (1021 g)
Ferrule Angles: 0° & 60° (L or R)
*Tape measure is not an official measuring tool for competitive angling or to determine the legality of a catch. Tape measure print may vary in accuracy due to the manufacturing process.