Want to setup a bee-hive at your home? Get started here.
Aspen Pet Self Warming Rectangular Lounger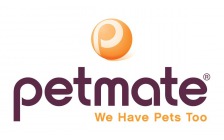 Utilizing the same heat-reflecting technology found in Mylar space blankets, the Aspen Pet® Self-Warming Rectangular Lounger is lined with a layer of material that generates warmth by reflecting your pet's own body heat radiates back the warmth to the source. Covered with soft, faux lambswool plush and wide wale corduroy fabrics for added comfort and warmth. Each bed comes with a non-skid bottom that provides stability to keep it from slipping around. Product Note: This is not an electric bed. No plug or electricity needed.
Dimensions: 24" L x 20" W x 7" H
Product Weight: 1.88 LB
Textured non-slip base for stability
Contains a layer of heat reflective mylar
Lightweight and travel-friendly
Easy to care for