Register To Win A Year Supply Of Natural Balance Pet Food!
Ariat Men's Ventek 360 Rowder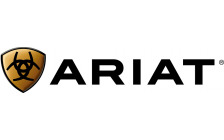 Like air conditioning for your feet! VentTEK™ panels boost airflow, while the self-cooling lining keeps you comfortable from toe to calf on our ultra lightweight bantam sole. It makes riding, walking, or working in the heat no big deal.

"ATS® lightweight forked shank for enhanced support
360 degrees of cooling for all over temperature regulation
Full-grain leather with VentTEK™ mesh panels
High tech Dri-freeze™ lining in foot and upper
Removable All Day Cushioning insole
Lightweight, flexible Bantamweight™ sole
Double stitch welt
Three-row stitch pattern
Easy pull-on style
Approved for riding"