Register To Win A Year Supply Of Natural Balance Pet Food!
Aerosoft Women's Lilac Vintage Comfortable Walking Sandals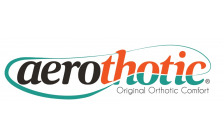 When it comes to wardrobe staples, you can't simply miss out on women's slide sandals. Due to their comfortable structure and casual look, it is hard to put these flat slides sandals aside. We bring you some of the best women's slide sandals that will ultimately find a special place in your heart. They are super comfortable with their rubber outsoles and synthetic leather upper. Not only that but, they are fashionable and stylish as well to make you feel good.
100% Synthetic Leather Sandals for Women
Synthetic sole
ORTHOTIC INSOLE | Get rid of foot pain and uncomfortable walking experience with orthotic friendly comfortable sandals for women. With the medium arch support, they are ace sandals for plantar fasciitis women.
WATER RESISTANT | The water friendly material of these cute sandals for women will allow you to look every bit chic and at ease, even in the moisture. Get ready to enjoy the rainy weather.
EVERYDAY WEAR | These synthetic leather flat sandals for women are easy to wear, convenient footwear which makes them an ideal option for everyday use. The lightweight feature helps you don summer sandals for women carefreely.
TRUE COMFORT SANDALS FOR WOMEN | Low heel cup imported with even lower heel adds to the comfort factor of these walking sandals for women. The contoured footbed is one of its types.