Acme Tackle Kalin's Rattlin' Google Eye Jig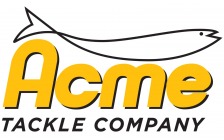 The Google Eye Jig is the combination of sight and sound to trigger more bites in all water types! Its Shockwave Rattle System has been designed to call fish in and trigger a bite. This Bass Jig can be rigged with your favorite Kalin's plastics, or with live baits, making it one of the most versatile fish catching lures in your tackle box. Cast it, Jig it, Twist it, Rip it, or use a slow steady retrieve along the bottom to match the mood of the fish.
The high carbon steel Katana hook, colored in black, is precision sharpened, and hardened to ensure a piercing hookset. The life-like rattling jig head features a glass eye to reflect light and add additional visual dimension and action to the jig. Specially selected color patterns have been chosen to grab the fish's attention, and put more fish topside. Big fish don't stand a chance - The Google Eye Jig is sure to become the new standard by which all other jigs are measured.