Register To Win A Year Supply Of Natural Balance Pet Food!
Tarter 200 Series Box Blade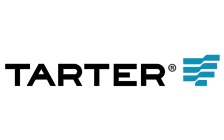 The Tarter Box Blade easily tackles countless jobs. Use it to collect gravel and smooth over rough spots. It's the perfect tool to solve problems with ruts, washouts and potholes; plus, it's great for leveling driveways. Put your tractor in reverse and use the back blade to push around dirt and gravel. This implement is equipped with heavy duty ripper shanks to break up the toughest ground; complete with four depth levels that adjust to the difficulty of the project.
6′ 200 Series Box Blade
Quick Attach Compatible
Hitch Type: Cat 1
Item #: BB206BL
Horsepower: 20-45
Working Width: 72.75″
Height of Molboard: 16.95″
Side Panels: 5/16" thick
Depth of Bucket: 22″
Height: 34.16"
Weight: 445 lbs.
Number of Shanks: 6
Vertical Shank Position: 4 position (1.5" increments from 2.7" above sideplates to 1.8" below)
A-Frame Material: 0.5" steel
Cutting Edges: 2- 3/8"x6" high carbon heat treated blades (replaceable)
Shank Beam: 4" square tubing 1/4" thick