Register To Win A Year Supply Of Natural Balance Pet Food!
Y-Tex Python Magnum Insecticide Ear Tags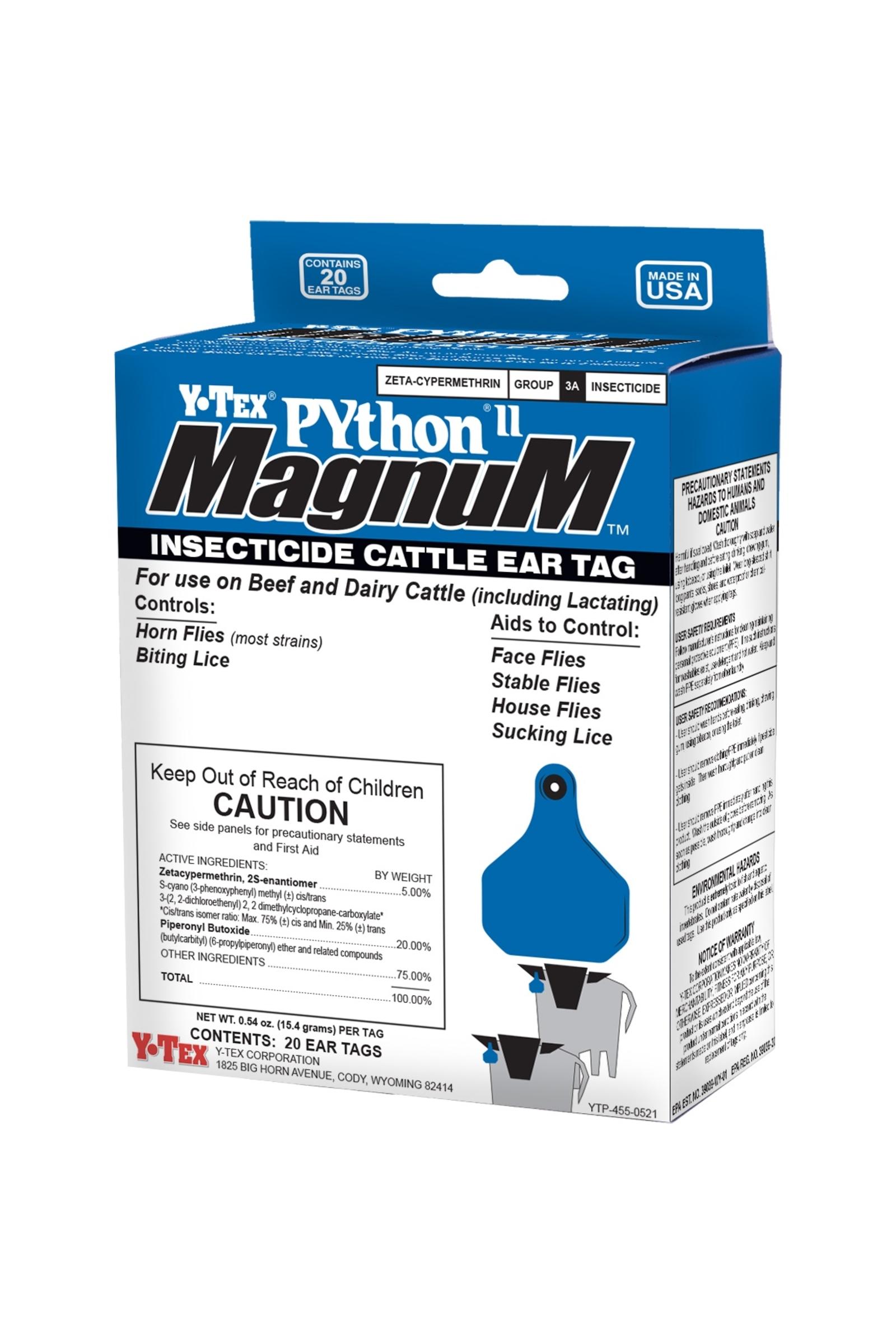 Y-Tex Python Magnum Insecticide Ear Tags
Currently Unavailable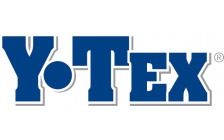 Y-TEX Python Magnum Insecticide Cattle Ear Tags are synergized pyrethroid tags containing 10% zetacypermethrin plus piperonyl butoxide. Python Magnum ear tags have up to 62% more stopping power than similar tags. Ear tag fly control is approved for use on beef and dairy cattle, including calves and lactating dairy cows. Use 1 tag to control most strains of horn flies for up to 4 months and pyrethroid-susceptible strains of horn flies up to 5 months. Aids in the control of face flies, stable flies and house flies up to 4 months. Controls biting lice and aids in the control of sucking lice for up to 3 months. Use the Y-Tex Ultra Tagger to apply.
Active Ingredient:
Zetacypermethrin, S-enantiomer
S-cyano (3-phenoxyphenyl_ methyl
(+-) cis/trans 3-(2, 2-dichloroethenyl)
-2, 2 dimethylcyclopropane-carboxylate* .........10%
*Cis/trans isomer ratio:
Max. 55% (+-) cis and Min. 45% (+-) trans
Piperonyl Butoxide
(butylcarbityl) (6-propylpiperonyl) ether and related compounds...........20%
Other ingredients .............70%
15.4 Grams per Tag
Contains 20 Tags
Made with 10% zetacypermethrin plus piperonyl butoxide
Works on horn flies, face flies, stable flies, house flies, biting lice and sucking lice
Ear tag fly control is approved for use on beef and dairy cattle, including calves and lactating dairy cows
Use the Y-Tex UltraTagger to apply
Ranch pack includes 100 insecticide cattle ear tags
Please Note: Ear damage may result if used in calves less than 3 months of age