Speer 30 Caliber (308 Diameter) 180 Grain Spitzer Boat Tail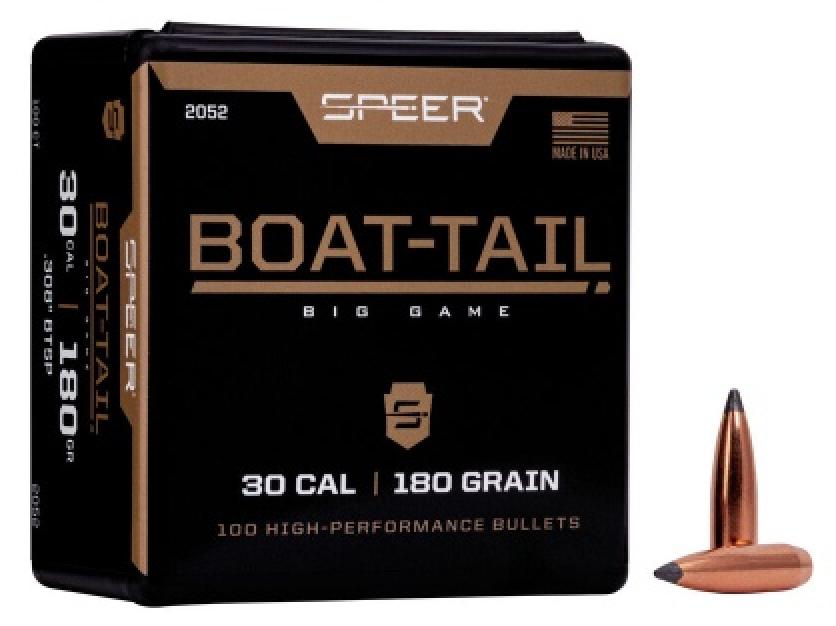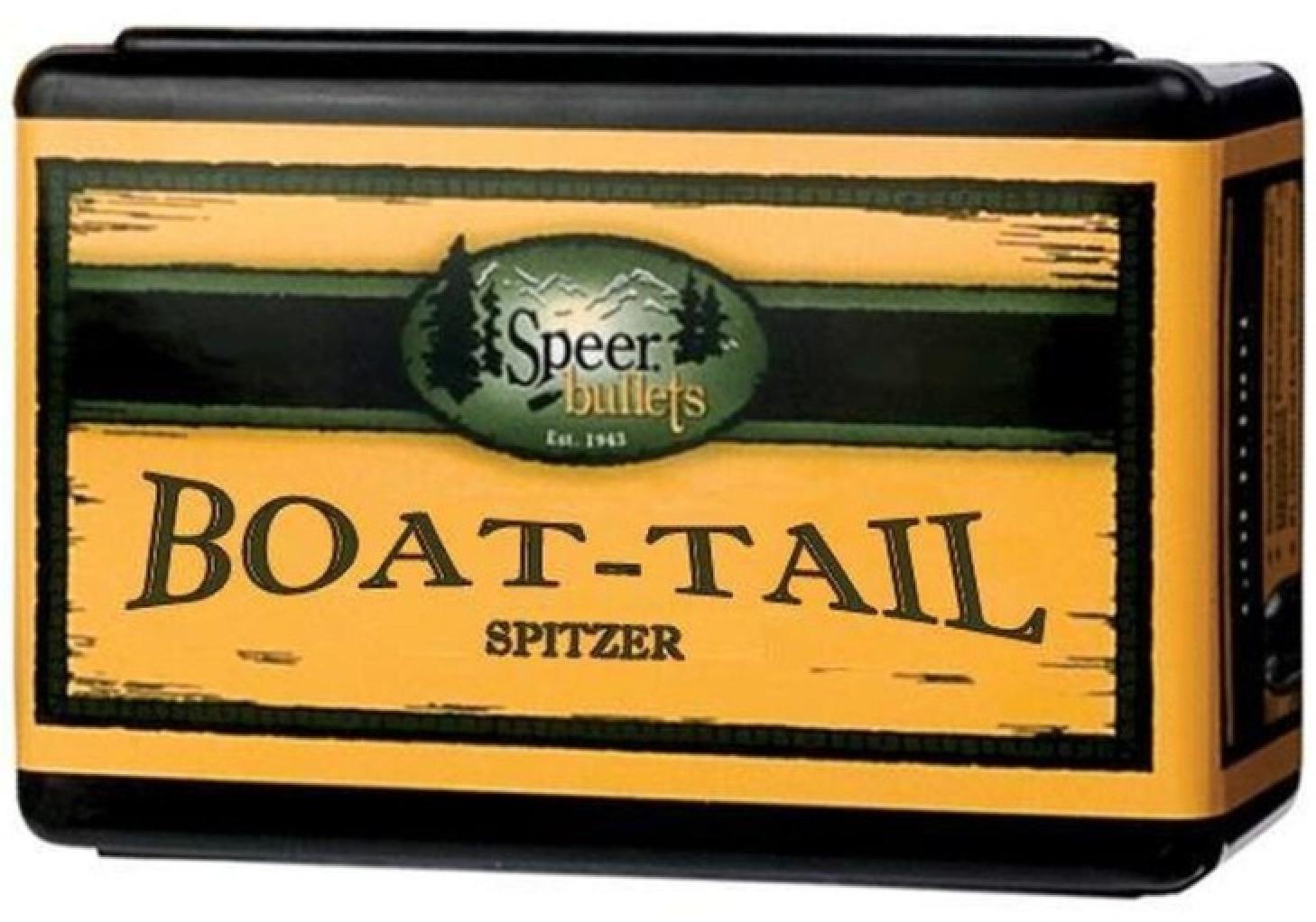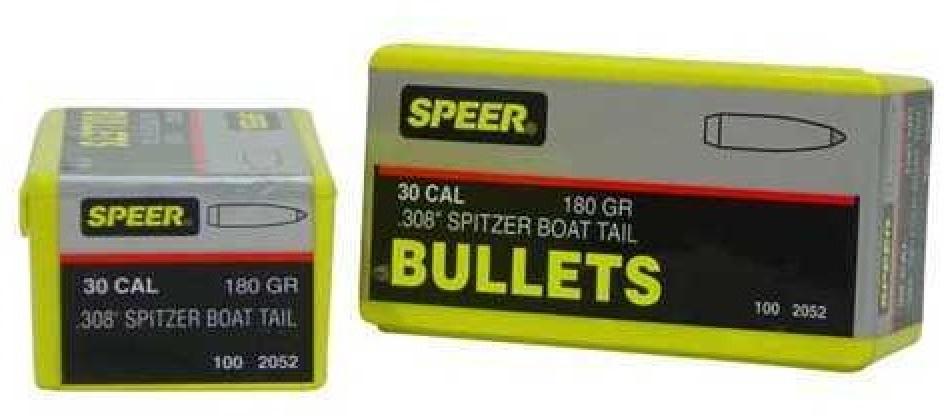 Highlights
Due to limited quantities nationwide, current stock instore may not match online availability. Please call your local Shipton's Big R for availability.
Description
Specifications
SKU: 1131639
Speer Boat Tail Bullets are designed for long-range shooting. The tapered heel that gives that bullet type its name reduces aerodynamic drag for flatter trajectories. These bullets are an excellent choice for Speer offers a variety of reloading bullets ideal for hunters, plinkers and varminters. Speer 30 Caliber (308 Diameter) 180 Grain Spitzer Boat Tail bullets feature a tapered heel that reduces aerodynamic drag for flatter trajectories and less wind drift. These bullets are great bullets to use hunting medium sized game. This is not loaded ammunition.
Extend your range on medium game with Speer Boat-Tail bullets. Designed for the long-range shooter, these bullets' tapered heel flattens trajectories and decreases wind drift. On impact, they expand rapidly for quick, clean kills.
Designed for long-range shooting
Boat-tail design and tapered heel
High ballistic coefficient and a flat trajectory
Rapid expansion ideal for white-tailed deer and antelope
| | |
| --- | --- |
| Bullet Caliber | 30 Caliber |
| Diameter | 0.308 Inches |
| Grain Weight | 180 Grains |
| Quantity | 100 Bullet |
| Bullet Style | Spitzer Boat Tail |
| Lead Free | No |
| G1 Ballistic Coefficient | 0.54 |
| Cannelure | No |
| Bullet Coating | Non-Coated |
| Sectional Density | 0.271 |
| Bullet Length | 1.282 Inches |