Want to setup a bee-hive at your home? Get started here.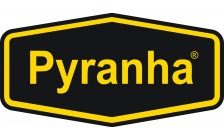 Fly Control the way Mother Nature intended. The goodness of natural products such as geraniol, clove and peppermint combined to bring you mother nature's powerful natural fly fighter. Discover this natural alternative to traditional fly sprays where you buy fly spray.
DIRECTIONS FOR USE: Use only in accordance with label directions and precautions. FOR USE ON HORSES & PONIES: DIRECTIONS FOR WIPE-ON USE: Thoroughly brush horse to remove excess dirt and dust. Moisten (but do not wet to the point of dripping) a soft cloth and rub over the hair. It is best to apply by rubbing against the direction of hair growth. Give special attention to legs, shoulders, shanks, neck and facial areas where flies are most often seen. Only light application is needed. Avoid using in excess amounts. Do not wet skin. DIRECTIONS FOR SPRAY USE: Zero-Bite® may be applied as a light spray mist to horses, then brush lightly. Do not wet horse's skin. Do not spray near eyes and mucous membranes, apply with a soft cloth in these areas. FOR USE ON DOGS, CATS, FERRETS & CAGED PETS: Start spraying at the tail, moving the dispenser rapidly and making sure the animal's entire body is covered, including the legs and underbody. While spraying, flu the hair so that the spray will penetrate to the skin. Make sure that it wets thoroughly, but do not saturate the animal. Do not spray into eyes or face. Do not contact genitalia. Do not use on animals under twelve (12) weeks old. Repeat application as necessary. Consult a veterinarian before using this product on medicated, debilitated, aged, pregnant or nursing animals. FOR PREMISE USE: Thoroughly spray infested areas, pet beds, resting quarters, nearby cracks and crevices, along and behind baseboards, moldings, window and door frames plus entire area of floor and floor covering. Place fresh bedding in animal quarters following treatment.