Want to setup a bee-hive at your home? Get started here.
Promika ZoGuard Plus for Dogs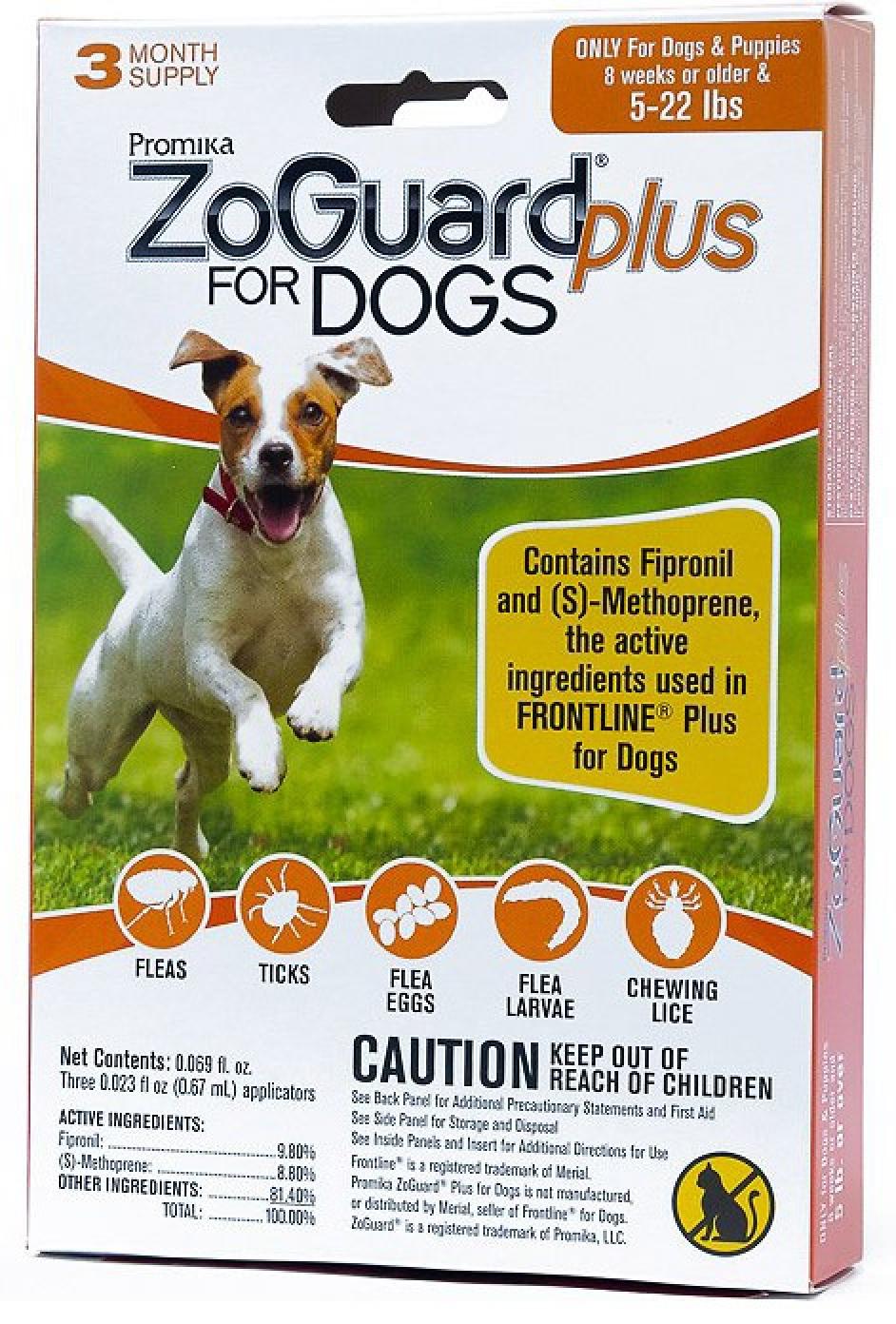 Pet Weights
S 5-22lbs
M 23-44lbs
L 45-88lbs
XL 89-132lbs
Help protect your canine companion from unwanted visitors with ZoGuard Plus Flea & Tick Treatment for Dogs. Specially designed for dogs weighing between 5-22 pounds and puppies 8 weeks or older, this topical solution contains the same active ingredients as Frontline Plus. It offers premium protection by killing fleas, ticks, chewing lice, flea eggs, flea larvae, while helping to prevent the development of flea pupae. Not only does it help kill ticks for up to one month, including ones that carry Lyme disease, but it also helps control mites that can cause sarcoptic mange. ZoGuard Plus Flea & Tick Treatment works quickly, lasts long and is completely waterproof, which means your BFF can stay safe from pests even when wet!
Formulated with fipronil and S-methoprene, the same active ingredients as Frontline Plus.

Helps kill fleas, ticks, chewing lice, flea eggs and flea larvae.




Helps prevent flea pupae from developing.




Can help combat ticks that carry Lyme disease and mites that may cause sarcoptic mange.




Specially designed for dogs weighing between 5-22 pounds and puppies 8 weeks or older.




Includes 3 monthly doses