Nutrena SafeChoice Senior Low Molasses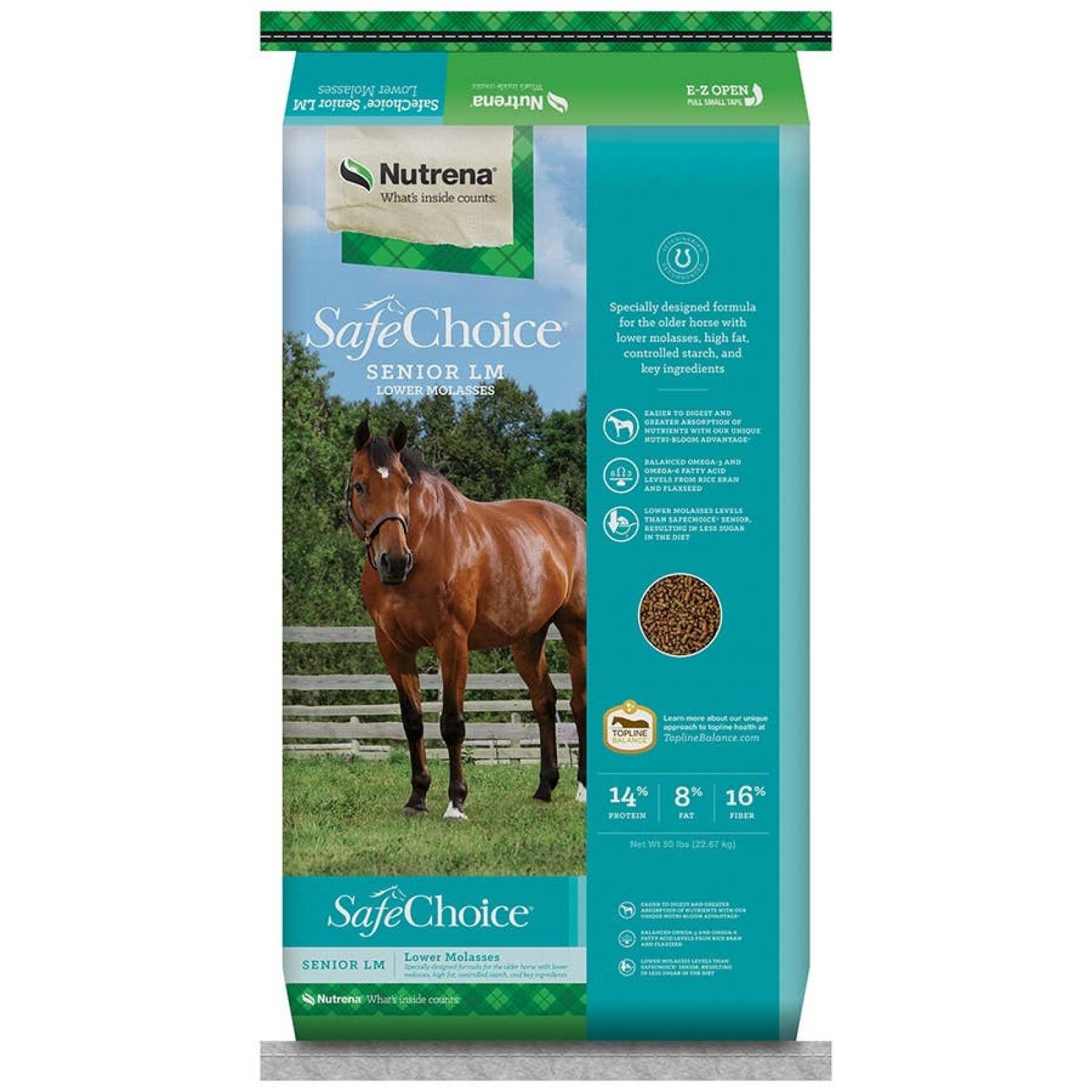 $27.49
Nutrena SafeChoice Senior Low Molasses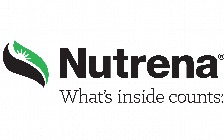 SafeChoice Senior LM gives your old friend what she needs to make every year golden. It's specifically designed for older horses over the age of fifteen, especially those suffering from unexpected age-related weight loss, exhibiting sluggishness, experiencing issues with muscle or coat quality, or having difficulty chewing their hay.
Lower molasses levels than SafeChoice Senior, resulting in less sugar in the diet
Nutri-Bloom Advantage® increases fiber digestion by up to 15% and digestible energy by up to 5%. So your horse gets more nutrition from every bite.
Balanced Omega-3 and Omega-6 Fatty Acid levels from rice bran and flaxseed
Highly digestible fiber sources allow you to feed SafeChoice Senior by itself, without hay or pasture.
Including Topline Balance, the Nutrena brand's unique approach to topline health
Formula enhanced with antioxidants - including selenium and vitamins C and E - to support aged immune systems and help minimize the effects of stress.
Guaranteed Analysis:
Crude Protein, minimum 14.0%



Lysine, minimum 0.75%
Methionine, minimum 0.35%
Threonine, minimum 0.55%
Crude Fat, minimum 8.0%
Crude Fiber, maximum 16.0%
ADF, maximum 19.0%
NDF, maximum 34.0%
Dietary Starch*, maximum 14.0%
Sugar*, maximum 4.5%
Calcium, minimum 0.75%
Calcium, maximum 0.95%
Phosphorus, minimum 0.65%
Copper, minimum 40 ppm
Selenium, minimum 0.30 ppm
Zinc, minimum 140 ppm
Vitamin A, minimum 4,500 IU/lb
Vitamin D, minimum 450 IU/lb
Vitamin E, minimum 150 IU/lb
Vitamin C, minimum 75 IU/lb
Biotin, minimum 0.45 mg/lb
Lactobacillus acidophilus, minimum 5.1 MIL CFU/LB
Lactobacillus casei, minimum 5.1 MIL CFU/LB
Bifidobacterium thermophilum, minimum 5.1 MIL CFU/LB
Enterococcus Faecium, minimum 5.1 MIL CFU/LB
Omega 3, minimum 0.45%
Omega 6, minimum 2.5%
*NSC (Non-structural Carbohydrates) = Dietary Starch + Sugar