Want to setup a bee-hive at your home? Get started here.
No Fowl Play – Tips for Safe & Delicious Turkey Frying
As the holiday season kicks into full gear, it's about time to get out those turkey fryers and put them to delicious use! Frying turkey requires large quantities of oil so proper safety precautions are paramount! Make sure to thoroughly read through the instructions on your turkey fryer before getting started, and check out these pointers on safe turkey frying below!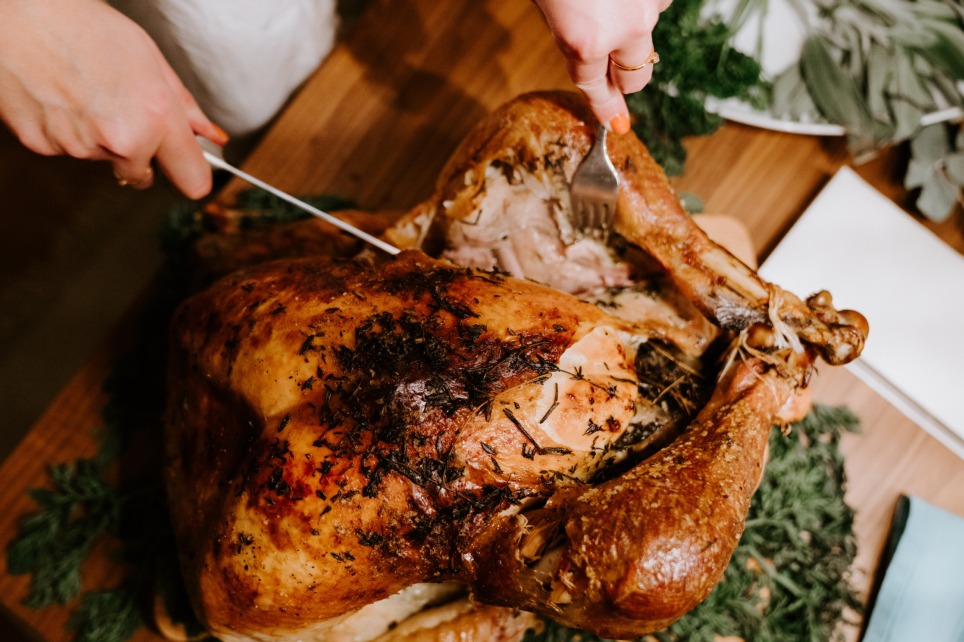 Check Your Fryer
Check whether your fryer is meant for indoor or outdoor use. Using an indoor fryer outdoors might make it difficult to heat the oil to the right temperature to properly cook the turkey. If using an indoor fryer, make sure to keep it in the kitchen away from pets and children!
Location is Key
When using an outdoor fryer, make sure to do your cooking at least 10 feet away from your house and any potential fire hazards! It's important to stay on a flat and non-flammable surface to prevent any spills and accidents. A concrete surface is your best bet, while avoiding dry grass and wooden decks! While it may be tempting to try and whether the storm on a cold autumn day for the sake of a delicious dinner,
never use a turkey fryer in poor weather conditions such as wind or precipitation. It just isn't worth the fire risk, so check the weather and plan ahead accordingly.
Preparing to Fry
To prevent spills, it's best to avoid overfilling the fryer with oil. A good way to see how much oil will be necessary is to first place the turkey in the fryer with water and mark the fill line. This can be done the day before to make sure your turkey is dry by the time it's ready to be fried. The turkey must be fully thawed and dry, otherwise extra water will cause the oil to bubble and spill over onto the burner and create fire risk. Make sure to check the inside of the turkey and absorb any excess moisture with a paper towel. Once it's dry, you can inject the turkey with marinade for some extra flavor and juiciness. It's best to cut the excess neck skin and the butt off the turkey before frying, as these parts tend to burn. Peanut oil is recommended for turkey frying as the high smoke point doesn't catch fire as easily. In general, look for an oil with a smoke point above 425 degrees. For great results, try the
PIKNIK Turkey Frying Oil,
specially formulated for frying turkey.
Monitor the Bird
Keep the burner off while lowering the turkey into the fryer, only turning it on once the turkey is fully submerged. Never leave the turkey fryer unattended! If your fryer doesn't have a timer and automatic shut-off function, monitor the oil temperature regularly to prevent overheating. It's a good idea to w
ear heat resistant gloves, cover your arms, and protect your eyes from oil splatter with safety goggles.
Once you're done, let the turkey sit for 20-40 minutes depending on the size of the bird. This allows for better distribution of juices. Time to dig in and enjoy! Finally, let the oil cool overnight before disposal or placing it into another container for reuse.