Register To Win A Year Supply Of Natural Balance Pet Food!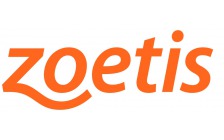 LIQUAMYCIN® LA-200® (oxytetracycline injectable solution) is a sterile, ready-to-use solution for the administration of the broad-spectrum antibiotic oxytetracycline (TERRAMYCIN®) by injection. TERRAMYCIN, discovered by Zoetis scientists, is an antimicrobial agent that is effective in the treatment of a wide range of diseases caused by susceptible Gram-positive and Gram-negative bacteria.
IMPORTANT SAFETY INFORMATION:
Discontinue treatment with LIQUAMYCIN LA-200 at least 28 days prior to slaughter. Discard milk for 96 hours after the last treatment. Do not exceed the highest recommended level of drug per lb of body weight per day.