Lincoln Electric Eagle Engine Driven Welder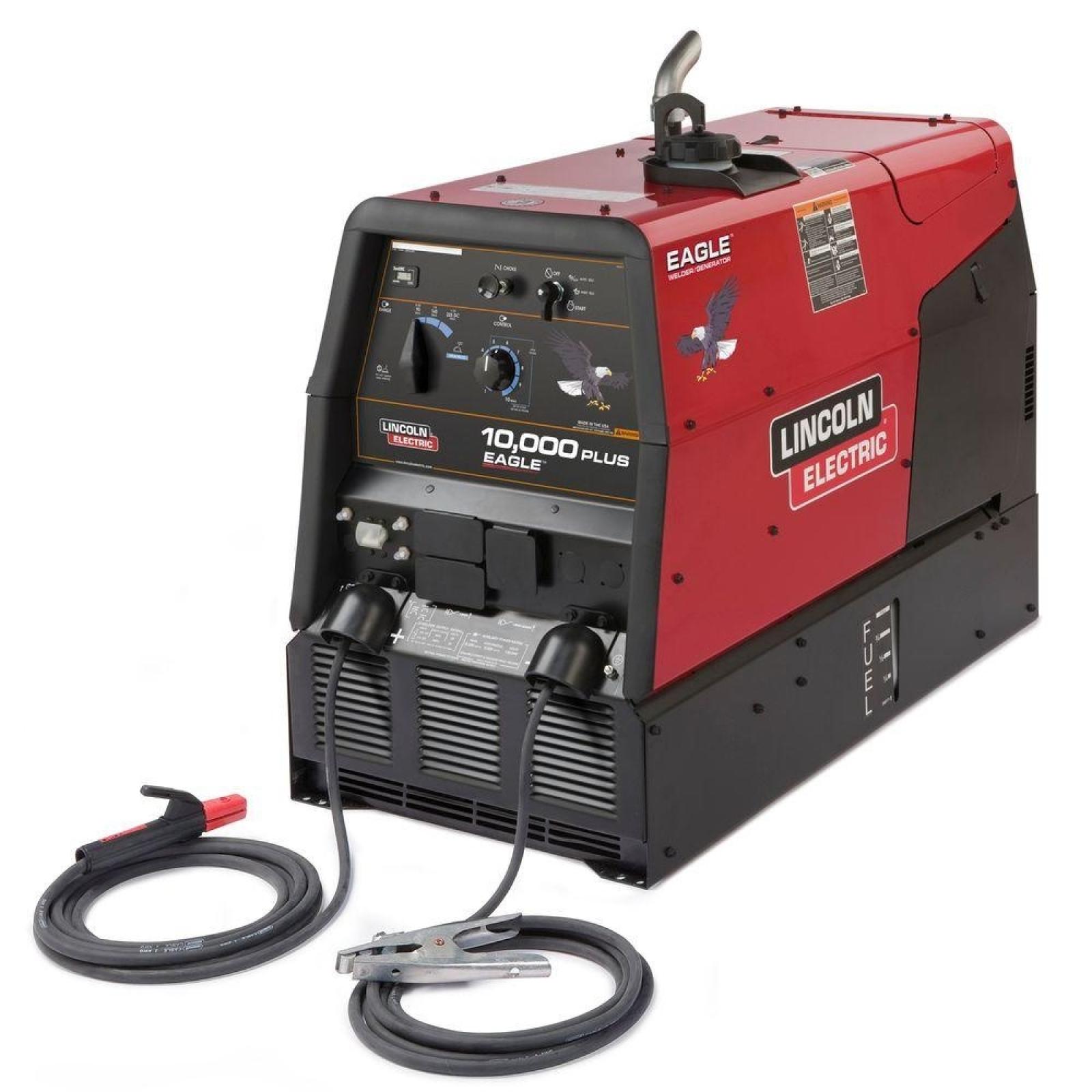 $4,999.99
Lincoln Electric Eagle Engine Driven Welder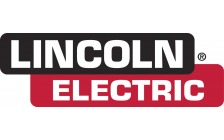 Make Work Fly with an Eagle™ 10,000 Plus!
A great choice for getting the job done! For construction contractors, maintenance crews, farmers or ranchers, the Eagle™ 10,000 Plus does a variety of basic welding jobs. And with 10,500 watts of surge AC generator power, it handles a variety of other jobs: lights, grinder, Lincoln Electric inverter, plasma cutter (separate air supply needed) or emergency power.
Totally Enclosed Case


Engine is fully protected.

3 service access doors.

Low noise - 76.4 dBA sound level at 23 ft. (7 m). 100.7 dB sound power (Lwa) at rated output.


Versatile DC Welding


Smooth DC welding output for a broad range of stick electrode types.

MIG, flux-cored and basic TIG welding in constant current mode (with optional equipment).(1)

Welding Accessories Included

20 ft. (6.0 m) of #2 electrode cable
Electrode holder
15 ft. (4.5 m) of #2 work cable and work clamp to get you started!


10,500 Watts Surge Single-Phase AC Generator Power

Surge for motor starting.


9,000 watts continuous power for generator, plasma cutter or inverter welder.

Lights, grinder, power tools.


23 HP Kohler® Gasoline Engine


2 cylinder, 4 cycle overhead valve air-cooled design.

Oil drain extension for easy oil changes.

12 gallon tank for extended run times.

Only 1.3 gallons/hour at 210 amps DC, 25V, 100% duty cycle. Visual fuel level gauge on both sides of unit.


Rugged Reliability


Welding and AC generator outputs rated at 104°F (40°C).
(1) A constant voltage (CV) power source is recommended for wire feeder applications. The across-the-arc Lincoln Electric LN-Series wire feeders may be used with a constant current (CC) power source, such as the Eagle™ 10,000 Plus, for non-critical applications where weld quality and deposition properties are not critical.
Features
Includes 20 ft. (6.0 m) of #2 electrode cable, electrode holder, 15 ft. (4.5 m) of #2 work cable and work clamp to get You started!
Totally Enclosed Case
Versatile DC Welding
10,500 Watts Surge Single-Phase AC Generator Power
23 HP Kohler® Gasoline Engine