Want to setup a bee-hive at your home? Get started here.
Keep Your Chickens Cool in the Summer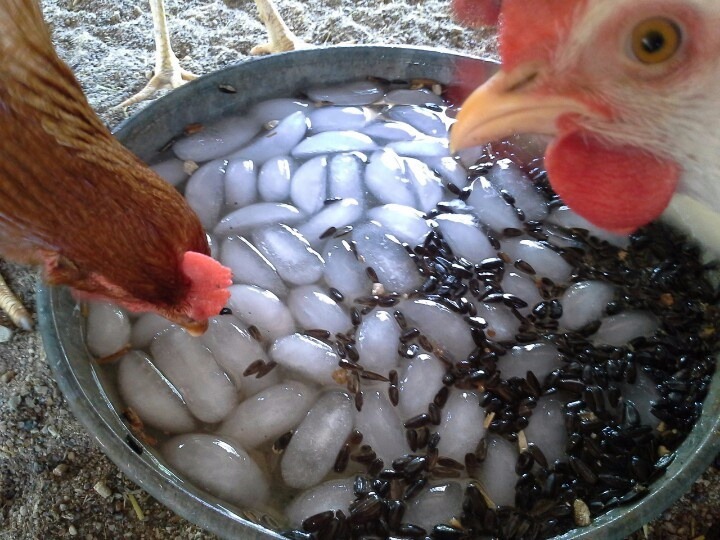 When you own poultry, you know how much water they drink in the summer time. These extremely hot summer days can be devastating to your flock. Here is a clever trick to help your hens drink more water and stay cool...
Take a shallow tub and fill it with ice cubes, sunflower seeds, and water. Your hens will peck at the seeds in the tray, and get a cool drink at the same time.
It's nice if your coop has ample shade for them in the summer time too, and try to put your water source where it will get shade for most of the day. That will help prevent algae from growing in their tank, and help keep you from having to clean it often. Happy hydrated hens make lots of healthy eggs!