Register To Win A Year Supply Of Natural Balance Pet Food!
Justin Men's Pascoe Smooth Ostrich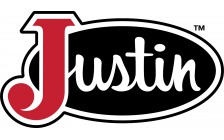 Refined boots designed to rise to any occasion. The 13" Pascoe boot in Antique Saddle features a smooth ostrich foot with a square toe, coupled with an expertly stitched ivory leather upper. Inside, the J-Flex Flexible Comfort System® ensures that these finely crafted boots deliver luxurious comfort.
Material: Ostrich
Toe Shape: Square
Heel: Walking/Block
Outsole: Leather
Style: 5507