Shipton's will be closed on Sunday, April 9, 2023
Camp Chef Square Cooking Iron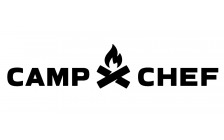 From breakfast to lunch and dinner, this cast iron piece will have you covered. Simply put your ingredients inside, hold over the campfire and you will have a delicious meal in minutes. Cook anything from biscuits and omelets to sandwiches and fruit pies. Bacon Wrapped Chicken Breast and Chocolate Croissants are just two of the included recipes to help you get started. Also cooks great over hot coals or on a Camp Chef cooking system.
Out of the box ready to cook in seconds
True Seasoned Finished cast iron
SPECIFICATIONS
Product Dimensions: 8 in. x 4.5 in. x 28 in.
Cast Iron Dimensions: 8 in. x 4.5 in. x 2 in.