Want to setup a bee-hive at your home? Get started here.
Camp Chef Cast Iron Classic Dutch Oven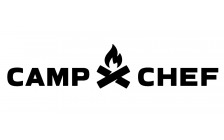 Dutch oven cooking allows you to prepare the heartiest meals that are only achieved with cast iron cookware. Use this 6-quart, 12-inch Dutch oven for your family favorite recipes. This cast iron piece has a flange on the lid making it excellent for cooking with charcoal briquettes or wood. Best of all, each piece of our cast iron cookware comes pre-seasoned with our "True Seasoned Finish," providing a natural, easy-release surface that is ready to cook on. Add this oven to your Dutch oven collection today.
Flanged lid for placing coals on top
True Seasoned Finish cast iron Dutch oven
Built-in thermometer notch
Convenient loop handle on lid
Metal bail handle on kettle
SPECIFICATIONS
Volume: 6 qt.
Depth: 4"
Inside Diameter: 12"
Outside Diameter: 12.5"
Weight: 20 lbs.
Serves: 12-14
FEATURES
Flanged lid for placing coals on top
True Seasoned Finish cast iron Dutch oven
Built-in thermometer notch
Convenient loop handle on lid
Metal bail handle on kettle
SPECIFICATIONS
Volume: 6 qt.
Depth: 4"
Inside Diameter: 12"
Outside Diameter: 12.5"
Weight: 20 lbs.
Serves: 12-14