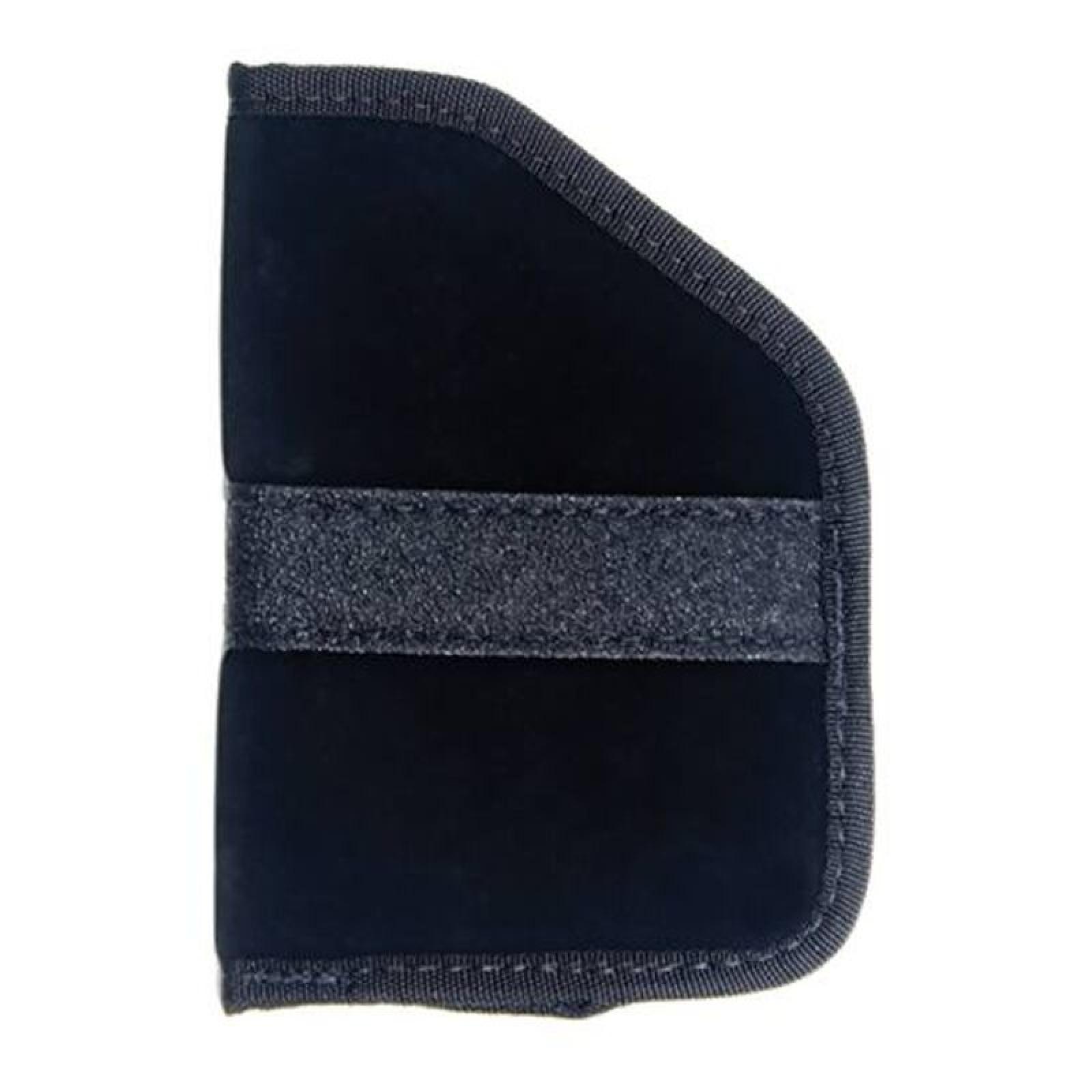 Highlights
Due to limited quantities nationwide, current stock instore may not match online availability. Please call your local Shipton's Big R for availability.
See Specifications for Fit & Size
Description
Specifications
SKU: 1127511
With subcompact revolvers and semi automatics you don't always want a holster on you hip, or on your ankle, but you don't just throw your pistol into your pocket and hope for the best. The BLACKHAWK pocket holster is a holster for keeping you pistol close by without everyone knowing you are carrying and still keep you safe from accidental discharges. The pocket holster has a laminate construction that keeps you safe from the sharp edges of you pistol while also keeping things away from the trigger (other items should not be in the same pocket as any firearm with or without a holster). The pocket holster is also designed to stay in your pocket during a draw to minimize snagging or any other delays when drawing.

Fits 2" 5 shot revolvers, Ruger and Kel-Tec .380s
Low-profile laminate construction protects wearer's skin from weapon's sharp edges and provides moisture barrier
Open top holster protects weapon in pocket
Grip up position while in pocket
Nonslip material band secures pistol when being drawn
Fit:
2" 5 Shot Revolvers,
Ruger and Kel-Tec .380s