Want to setup a bee-hive at your home? Get started here.
Are Your Pets Prepared for the 4th?
More pets end up in shelters during and after the 4th of July than any other time of the year. If this is your first 4th of July with your pet it is a good idea to observe their reactions leading up to the big day. If your dog or cat starts to get skittish and anxious with minimal fireworks in your area, take extra precautions for when celebrations will be at their peak. Keep your pets safe and calm this Independence Day with these tips.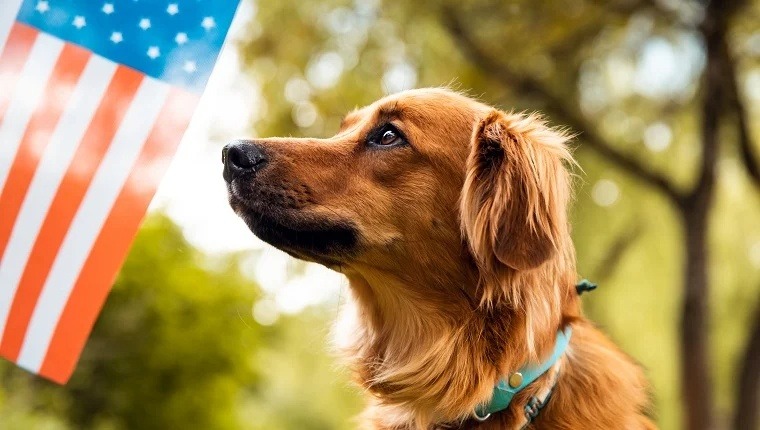 Wear Your Pup Out
Tired dogs are calmer and easier to soothe. Try an extended walk or play session to help wear out your dog before the fireworks begin. A good game of fetch, tug-o-war, or wrestling around can make a world of difference.
Give Them a Safe Space
Whether you are home or out enjoying the holiday, provide your pet with a safe place where they will feel comfortable until the fireworks have passed. Most dogs feel more relaxed in small spaces such as
kennels and crates
, under beds, or in closets.

Try covering their crate with a sheet to create a dark den and give you dog bedding they can burrow under. Keep the curtains or blinds closed to remove the visual stimulation for your pet.
Consider Calming Supplements
Using
CBD treats
may help support a calming effect for your pet in situations such as fireworks, travel, and thunderstorms. We recommend starting a couple of days before the big event to get maximum results. Any sleepiness your pet is experiencing will wear off after 9 hours when the CBD has worked its way through their system.
Provide a Distraction
There are many great option to occupy you pet's attention during stressful event. Break out their favorite toys, use a
treat dispensing toy
, or fill a
KONG
with peanut butter and freeze it. Giving your dog a
chew treat
or
Benebone
will distract your pet with the added bonus of cleaning their teeth.
Prepare for the Worst
Frightened dogs tend to bolt and run long distances in an attempt to flee what is scaring them. Even if you have a fenced yard, a panicked dog can leap over a moderately high fence when motivated. Make sure to have your pet's
collar
on them with an ID tag to ensure you are called if your pet runs away. Your local Shipton's Big R now has
Custom Pet Tag Engraving
if you need a new tag.
Understand that most of your pets' responses to this fear and anxiety are uncontrollable. Avoid scolding you dog for these behaviors as it will add even more stress to the situation. Allowing your dog to hide, pace, or snuggle close will make them more comfortable.

Wishing you a happy and safe July 4th from Shipton's Big R