Want to setup a bee-hive at your home? Get started here.
Alps Sit-Anywhere Stadium Seat Chair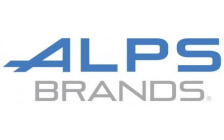 Tired of sitting at sporting events on cold bleachers with a sore back because you can't lean back? The Weekender is a great solution to this problem, and at only 21 ounces, can be brought almost anywhere. The .5" closed cell foam provides protection from the cold hard bleachers and the bottom webbing straps are designed to wrap around bleachers or canoe seats to keep you in place. The Weekender also works great if the ground is the only option, keeping you from having to sit directly in the dirt. The foam gives added comfort and there is a large mesh pocket on the back of the seat to hold snacks, cameras, and any other small gadgets you want to keep with you while you're out and about.